Custom Banners
Banners are a powerful tool in helping your business get noticed. With our full line of signage and banners, KolorKraze can customize each one to meet your size, shape, or design needs. Draw attention to your distinct services with photo images and attractive color combinations. And depending on the scale of the project, you can expect to have your banner delivered as quickly as one or two days.
Free delivery within Vancouver and the surrounding areas! Call today to get started.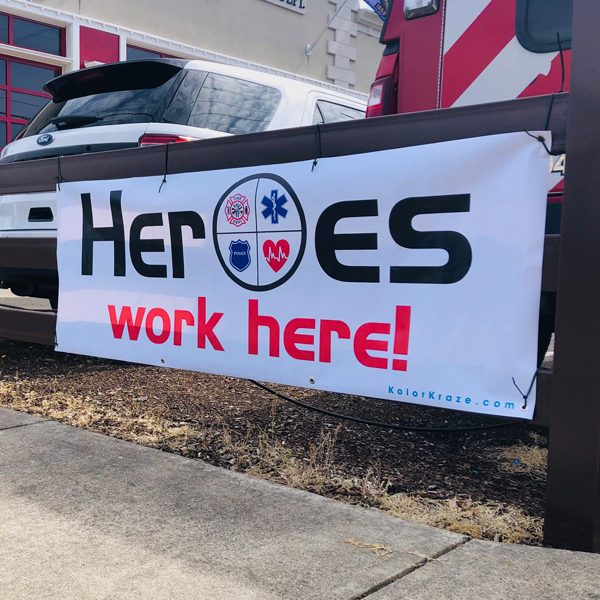 Retractable Banner Stands
Have a trade show or conference coming up? Along with our banner printing services we offer roll-up banner stands. These are ideal for trade shows because they are easy to set up, take down, and store. Our banner stands are inexpensive and can be fitted to a variety of banner sizes and shapes.
And even though the stands are inexpensive, they are durable and professional-grade, enhancing your presence effectively and conveniently for any occasion. Banners are custom printed with your design in full-color and options are available for both indoor and outdoor conditions.
Count on Us to Create a Banner You Can Be Proud Of
Being part of an event or trade show can mean only getting one shot to promote your product. At KolorKraze, building brand awareness is something we know a lot about. Our versatile banners help you communicate the right information about your service or product the first time.